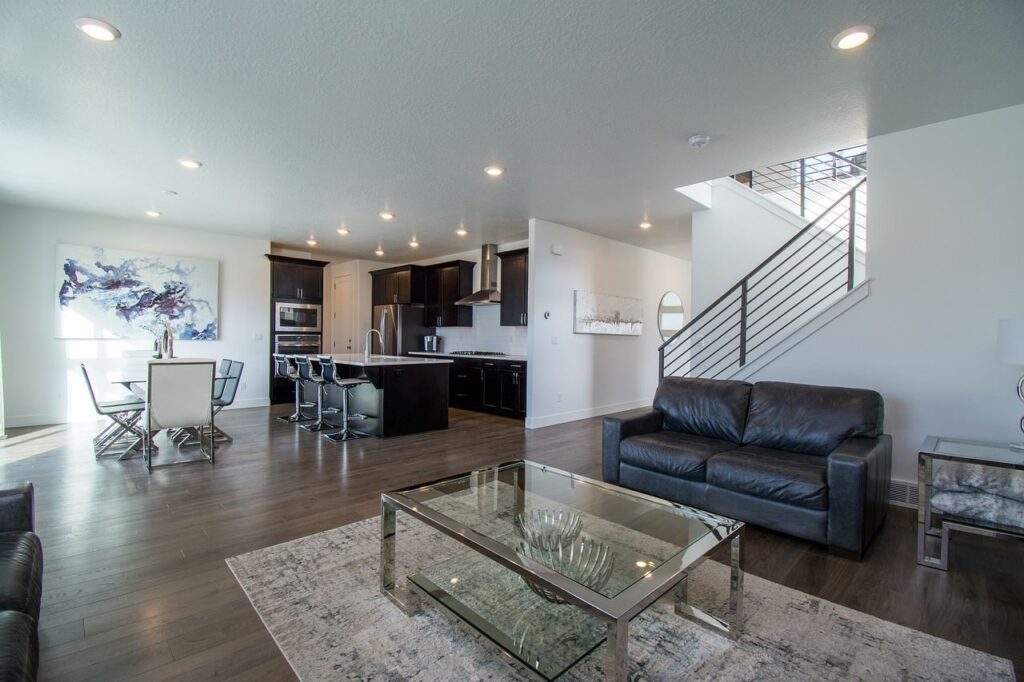 Introduction:
Are you looking to transform your basement into a beautiful and functional space? Look no further than Revive Remodel, the leading experts in basement remodeling and finishing. With our commitment to quality craftsmanship, exceptional service, and customer satisfaction, we have established ourselves as the go-to choice for homeowners seeking to maximize the potential of their basements. In this blog, we will highlight the key reasons why choosing Revive Remodel is the best decision you can make for your basement remodelling project.
Experience and Expertise:
When it comes to basement remodelling, experience matters. Revive Remodel boasts a team of skilled professionals with years of industry experience. We have successfully completed numerous basement projects, honing our expertise in handling the unique challenges that basements present. From managing moisture issues to optimizing space utilization, our knowledgeable team possesses the necessary skills to transform your basement into a functional and inviting area.
Quality Craftsmanship:
At Revive Remodel, we are passionate about delivering exceptional craftsmanship. We take pride in our attention to detail and meticulous workmanship, ensuring that every aspect of your basement remodelling project is executed to the highest standards. From framing and insulation to electrical work and finishing touches, we use premium materials and employ industry-leading techniques to create a space that surpasses your expectations.
Customized Solutions:
We understand that every homeowner has unique visions and requirements for their basement. That's why we offer customized solutions tailored to your specific needs. Our team takes the time to listen to your ideas, understand your lifestyle, and work closely with you to design a basement that reflects your personal style and fulfils your functional requirements. Whether you desire a home theatre, a home office, a fitness area, or a playroom, we will bring your vision to life.
Attention to Detail:
Revive Remodel is dedicated to providing an exceptional customer experience. We pay attention to every detail, from the initial consultation to the final walk-through. Our team communicates with transparency, keeping you informed and involved throughout the entire process. We strive to exceed your expectations and ensure your complete satisfaction with the finished result.
Timely and Efficient:
We understand that your time is valuable. That's why we prioritize timeliness and efficiency in our projects. With Revive Remodel, you can expect prompt project timelines and a commitment to delivering on schedule. Our team works diligently to minimize disruptions to your daily life, ensuring a smooth and hassle-free remodelling process.
6. Award-Winning Excellence:
When selecting a company to transform your basement, you want to work with the best in the industry. Revive Remodel has been recognized as the winner of the prestigious Polk County Community Votes in 2023. https://ankeny.communityvotes.com/n/996758-a-1-basement-finishing. Revive Remodel has been recognized for our exceptional craftsmanship, innovative designs, and commitment to customer satisfaction. Our accolades serve as a testament to our dedication to excellence and our track record of delivering outstanding results for our clients. You can trust that with Revive Remodel, you are partnering with a company that consistently delivers exceptional results and exceeds expectations.
7. Customer Satisfaction:
Customer satisfaction is at the core of everything we do. We take pride in the positive feedback we receive from our clients, as their happiness and trust are our ultimate goals. By choosing Revive Remodel, you can rest assured that your project will be handled with professionalism, integrity, and dedication to exceeding your expectations.
Conclusion:
When it comes to basement remodelling and finishing, Revive Remodel stands out as the premier choice. With our experience, commitment to quality, attention to detail, and customer satisfaction, we are the trusted partner you need for your basement transformation. Contact Revive Remodel today to turn your basement into a space that adds value, functionality, and beauty to your home.